4 Options: 10K 5K Fun Run or Virtual Participant
Challenge your Friends, Families, Co-Workers, Siblings with our Chip2Chip Timing and Personal Fundraising Pages.
Be a Virtual Runner: Can't make it to the event – sign up to run where you are. You can send your time and pictures to us, Post them on the Mercy run FB page and IG them with #MercyEverywhere #MercyRun2019
Help us make the race happen: be a volunteer! We can utilize your help with set up, packet pickups, course guides, cheerleaders, and water stations.
Volunteer:
Volunteer Opportunities available for the 2019 Mercy Run.
Be a cheerleader. Kids Area.
Packet Pick –Up. Water Station.
Pray for families. Encourage others
For More information on becoming a volunteer click the button below!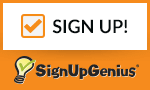 SPONSOR
Sponsorship Levels
Presenting Sponsor (Only 1 available) $5,000
Name/logo in title of the event and a team of 10 race entries
10K $3,000
Name/logo on all event shirts as well as race day advertising, race day signage, social media, includes 6 race entries.
5K $1,500
Name/logo included on all event shirts and race day signage and social media, includes 4 race entries.
Fun Run $1,000
Name/logo on event shirts and race day signage, includes 3 race entries.
Mercy's Mile $800
Name/logo on event shirt large print, includes 2 race entries.
Finish Line $500
Name/logo on event shirt small print, includes 1 race entry.
Cheering Friend $250
Honor Signs
Purchase an Honor Sign
Personalized Memorial or Motivational Signs. Show your support for families of child loss by purchasing a sign in memory of that child and in honor of their siblings by having a Personalized sign created just for them. Signs will be placed along the race course. Place your sign order when you register for your event. A personalized sign is $20.
Once you make your selection, a race committee member will be in touch to discuss the personalization. These can be found on the race registration site or by contacting us at [email protected]